CPEE Increasing the Participation of Women in Engineering Education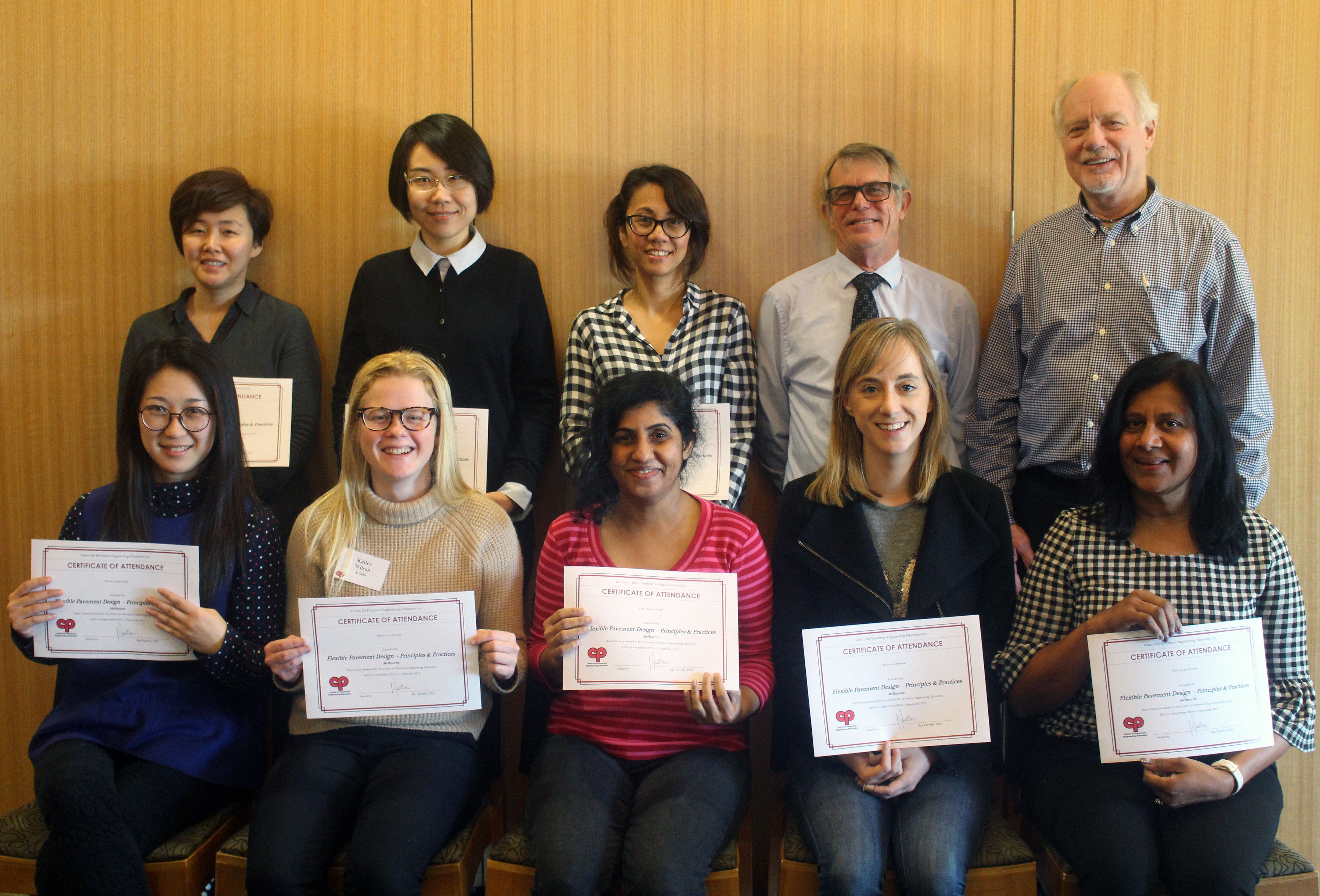 There are many public and private benefits of promoting women in male dominated industries including increasing productivity and economic activity.
Engineers Australia, which represents more than 100,000 engineers in Australia, is leading the profession to improve workplace gender diversity and inclusion. In 2017, Engineers Australia announced a target of 30 per cent women of its member organisation by 2020.
In Australia, at the present, approximately 13 per cent of engineering workers are women which clearly is unacceptably low.
With this mind, the Centre for Pavement Engineering Education (CPEE) was delighted that eight women delegates (over 20 per cent) attended the CPEE two-day training course on flexible pavement design in Melbourne recently. This indicates a trend in CPEE design orientated short courses of more women becoming involved in what was previously a largely male based activity.
Gender equality, diversity and inclusion in engineering in Australia has a long way to go but as noted by Engineers Australia "every bit counts". CPEE looks forward to continually playing a role in increasing the participation of women in engineering education.
Women engineers at the CPEE training course on Flexible Pavement Design - Principles and Practices with Ross Paul (Presenter) and on top right Ray Farrelly (CPEE CEO). Delegates came from Victoria, Tasmania, South Australia and Queensland working for state authorities, local authorities, consultants and contractors.