Bendigo or Jakarta – "Have Knowledge Will Travel"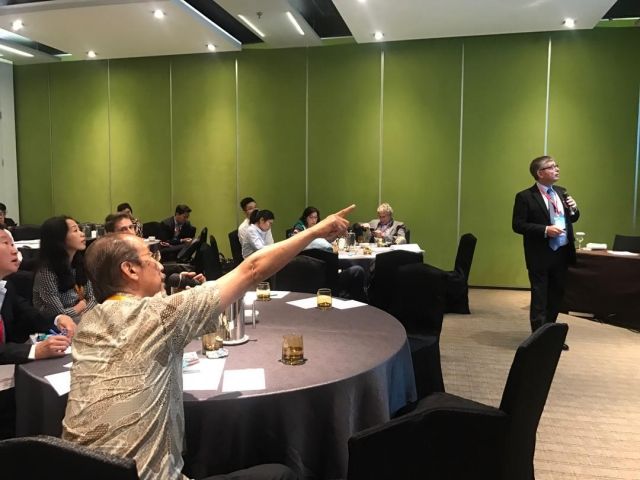 Last week, Centre for Pavement Engineering Education (CPEE) Executive Manager: Professional Development, Dr Kym Neaylon, spent a couple of days in Jakarta as a guest of the 11th Global Asphalt and Pavement Summit. Kym gave a presentation on bitumen use in Australian pavements, also chaired the Advanced Technology session, and finished with a CPEE training session entitled "Road Pavements and Bitumen for non-road people".
"It was a very interesting couple of days where I heard some new ideas and met interesting people," advised Kym on his return.
As a highly regarded professional, CPEE training short courses benefit from Kym's contribution ensuring CPEE courses maintain their preeminent position on the Australian roads and pavement training calendar.
---
Pic Dr Kym Neaylon (CPEE Executive Manager: Professional Development) presenting on bitumen use in Australian pavements at 11th Global Asphalt and Pavement Summit in Jakarta, Indonesia