CPEE Strives to Maintain Links with Government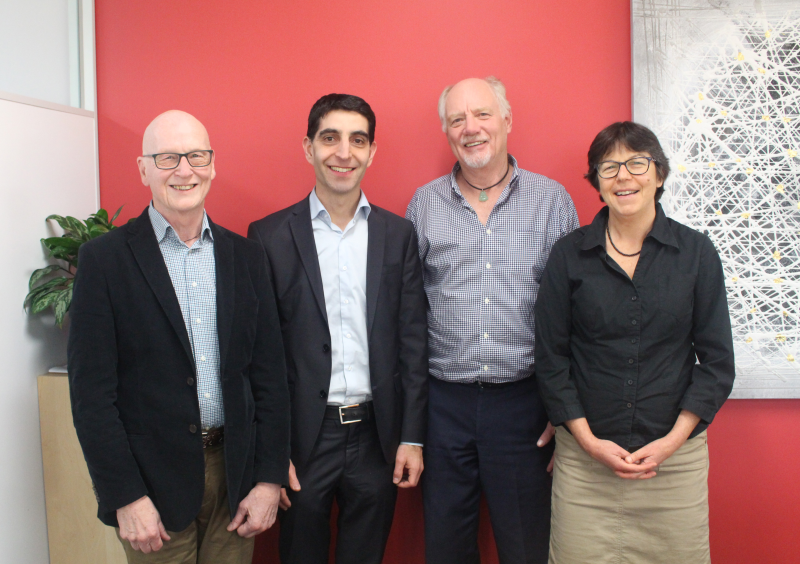 CPEE was pleased to meet with Paul Hamer, Member for Box Hill in the Victorian State Parliament, to discuss our role as a not-for-profit and accredited provider of higher education and short courses servicing the road and pavement sector.
While the discussion focused on continuity and changes in the engineering and education sectors, we were also pleased to learn about Paul's considerable engineering experience - he holds a Master of Engineering and worked in a variety of government and private roles prior to entering parliament.
CPEE strives to maintain strong links with government, industry, state road authorities, research bodies and consulting engineers throughout Australia, and we appreciate Paul taking time to meet with us.
Pic: Peter Mitchem (CPEE Independent Chair), Paul Hamer (MP Box Hill), Ray Farrelly (CPEE CEO), CPEE, Mignon Goswell (CPEE Higher Education Officer)