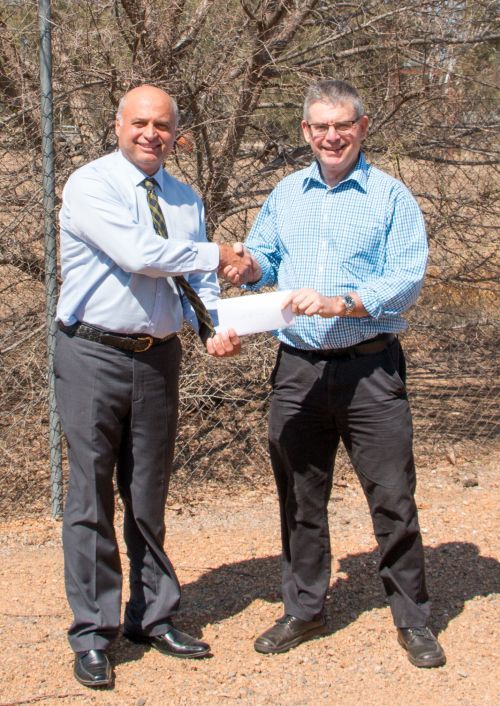 Photo Caption: Coonamble Mayor, Clr Al Karanouh, receiving a pledge of AU$1,000 for community support, from CPEE Executive Manager (professional development) Dr Kym Neaylon
The Centre for Pavement Engineering Education (CPEE) is dedicated to pavement engineering education, and because of this dedication will often provide training where it is needed, in the more remote parts of Australia far from capital cities.
Coonamble lies about 250 km east of Bourke in Central NSW and is severely affected by the ongoing drought in rural NSW. In fact, this area has not seen decent rainfall for six years.
Read more: Training 'support' has a new meaning - CPEE supports a community in hardship